Redbridge is a vibrant borough with a fantastic array of businesses – from local specialists through to high street brands. It's this variety and reach which will create such impact when we work together.
What are we asking
We want to demonstrate to residents and shoppers that Redbridge is united in tackling violence against women and girls. We have made it really easy to play your part and show your support. 
We have a range of materials:
Window stickers - contact CSP@redbridge.gov.uk to request
Mirror stickers
Posters
Create your own! Just write #ThisHasToStop on a piece of paper and put it on display
And you may have ideas of your own – from printing on till receipts, to messages on your website or signing up to training for your staff. It's easy to show your support.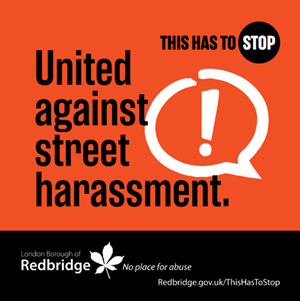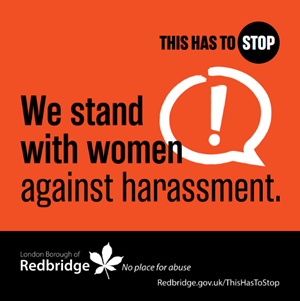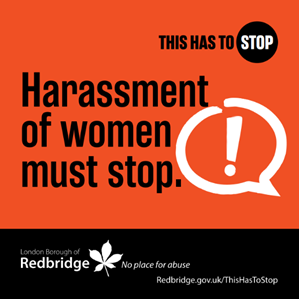 Help us spread the message even further:
Retweet, post, share, #ThisHasToStop on your social media (Twitter, Instagram, Facebook etc.)
Write a large "#ThisHasToStop" on a piece of paper
Find a suitable location/background – ideally, it should be fairly quiet. It can either be in front of a neutral background indoors, or somewhere in the borough
Film yourself using a phone or camera in landscape position – a friend or colleague might be able to help. Hold up the sign in front of you, and say "This has to stop!" with a straight face directly into the camera
Send us your video or post and tag @Redbridgecouncil
More resources
Over the coming months we'll be rolling out more resources to help make our borough safer for women and girls. Make sure you keep in touch on:
We would like to hear from you about your ideas on driving the message that Redbridge is no place for abuse. Contact CSP@redbridge.gov.uk.