The Community Crime Commission is made up of a panel of 16 members, who are both experts and local community leaders. 
The panel of experts are entirely independent, to allow for an honest and open discussion between the council and the public. They have provided the council with recommendations on how to tackle the priority areas of crime. 
Dr. Javed Khan OBE, was selected to lead the commission. 
Meet the panel 
Dr. Javed Khan OBE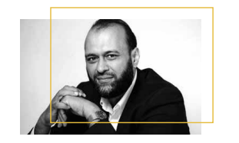 From 2014 to 2021 Dr. Javed Khan was the Chief Executive of Barnado's, the largest national children's charity in the UK. Each year they support around 300,000 children, young people, parents and carers by providing access to support services. A British Muslim with Kashmiri heritage, Javed is the first non-white CEO in Barnardo's 154 year history.
After initially training to be a teacher, Javed Khan worked as a director of education in local government, then the Government Office for London, before becoming CEO of Victim Support. His non-executive board roles have included NHS Clinical Commissioning Groups, Hospital Trusts and local government improvement. He is a Companion of the Chartered Management Institute and a Patron of the National Citizen's Service, and was a key member of the Independent Grenfell Recovery Taskforce and Specialist Advisor to the Justice Select Committee's Inquiry into Prison Reform. 
Dr Khan believes that the best way to improve the situation for these offences is a multi-organisation targeted approach, so he will be directing the commission to create strategies that bring together Redbridge Council, The Metropolitan Police, the voluntary sector and public healthcare providers in tackling the causes and effect of the focus areas.
Colin Foster MBE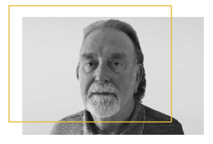 Colin was born in Liverpool in 1947 and moved to London in 1984 and has lived with his wife, Janet, in his present house in Gants Hill for 30 years and enjoys the pleasant integrated neighbourhood.
He spent many years working in organisational change management in the Department of Education and in 2000, was awarded the MBE for managing the programme which gained the Investors in People Award for the entire Department – the first Civil Service Department to gain this Award.
In recent years Colin has been Chair of the Patients Group at Gants Hill Medical Centre and actively supports the work of the Royal National Lifeboat Institution.
Colin heard about the Community Crime Commission from the Owl Messaging website and was curious to learn more. With other residents, he has previously been engaged with local Police action in dealing with antisocial behaviour. He firmly believe in the "broken windows" philosophy of dealing with local petty crime and muggings.
Peter Terry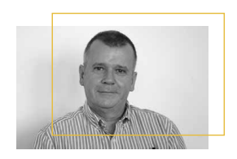 Peter served 31 years in the Metropolitan Police Service, his last role being the Deputy Assistant Commissioner for Intelligence, Tasking and Operations. In retirement he provides advice to various public safety projects, works with policing services to support the career aspirations of underrepresented groups and assists the College of Policing with the design and implementation of selection processes. During his time with the Metropolitan Police Service he had the privilege of working in Redbridge twice, firstly as an Inspector for two and a half years and secondly as the Borough Commander for a similar period of time. 
Peter wanted to be involved in the Commission as he sees it being an opportunity to contribute to improved public safety in a borough that he enjoyed working in and for which he has a great deal of admiration and respect. 
Sabah Yusuf
Sabah has recently graduated from the University College London, and is passionate about increasing access to opportunities and promoting diversity and inclusion.
She wanted to be a part of the Community Crime Commission to make a real difference to Redbridge's priority crime areas and underlying causes. Sabah hopes to create a better public sector, advocating for greater representation of the public needs and ensuring focus on outcomes, rather than processes, to help realise benefits.
Rob Harris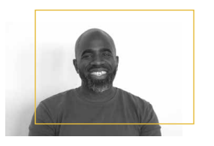 Having worked with young people and their families for over 19 years within the Youth Justice Service, Rob came to a point in his career where he desired the freedom to have more of an impact in changing and influencing the lives of the people he was encountering daily.
This desire led him to leave the comfort of a 9-5 role with all the security that that brings to start LifeLinxs Ltd. Rob is now directing his company in ways that will have a long-term impact for these same families, without the challenge of having to follow a prescribed process of local authority limitations. His vision is to change lives, one young person at a time and, in turn, see them doing the same for others.

Due to the ethos of building healthy long-term relationships, LifeLinxs has a number of committed and experienced experts in the field of housing, social services, education, gang intervention, business management and more - working in partnership to achieve the best possible outcomes.
Gavin McKenna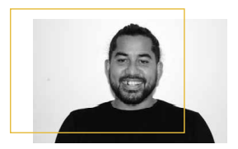 Gavin is the Founding Director of Reach Every Generation. He has numerous years of experience working within the youth justice sector, with many different roles.
Due to his own 'lived experience' involving adverse childhood experiences, which led to cycles of negativity, crime and violence, he has a passion and interest in supporting young people within the youth justice system and fighting social issues that impact and affect young people. Passion, determination, and empathy place him in a strong position for effecting change and leaving a legacy for the next generation.
In every role he has undertaken he has given his very best, in which he seeks to empower and be empowered by every experience and believes that he has a lot to offer any team or organisation. Gavin has founded and established his own company to support marginalized young people involved in or at risk of criminal exploitation, serious violence, and crime. He believes it is paramount to not only offer hope and opportunity to the young people directly, but also empower and equip professionals that work with such young people daily.
Through training professionals with bespoke awareness and practical approaches training, establishing grassroot coaching projects to directly reach the young people that need support, partnering with other organisations, and being a member of networks on policy reform, Gavin feels that he is constantly working towards his goal and aim of offering hope and opportunity to those that would otherwise be stuck in cycles of negativity, not able to reach their full potential in society.
When establishing his company, Gavin was able to draw on his previous experiences within other roles, such as working in a secure children's home, outreach mentoring, supporting disadvantage families and so forth; He experienced the impact of incarceration on children and families, which drove the vision and creativity that went into our project, trying to prevent young people reaching the criminal justice system, or helping them to stay out of it once they have left. Having such experiences allowed him to strategically align our outcomes and ethos to meet the needs of our chosen beneficiaries, ensuring better outcomes for young people and the ability to advocate on behalf of the young people we support.
Supporting his team and staff is something Gavin has taken very seriously during his role in leadership, he accepts full responsibility and liability of his roles and therefore, ensures he gives his best. He loves to empower and encourage others to be their best within his team, taking on a coaching style of management with the hope his staff will then deliver the most effective and a high standard of coaching for the young people we support.
Although Gavin is solution focused and aims to build up and invest in his team, he also understands that sometimes uncomfortable conversations have to be had, to ensure we are meeting the needs of the young people we are supporting.
Gavin believes he is a great team member; he has strong communication skills; he understands the importance of being a good listener as well as communicator. He is open to learning opportunities always, and is in the process of starting a Sociology and Criminology degree to enhance his learning. Gavin hopes this role will help him to continue his learning and exercise his passion to bring about societal change.
Irfan Shah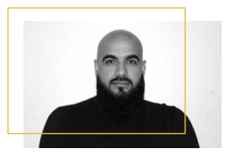 Irfan was born and brought up in Redbridge and now works for a charity youth club. Frenford Youth Club sees over 4000 young people annually and is one of the only youth clubs in the country open 7 days a week from 9am-10pm. As Manager, he oversees all aspects of the running of the charity from youth work, facility management, staffing, and income generation. Irfan has a BA Hons in Youth and Community Education and has been working within youth work for over 16 years. He is a co-founder of the Frenford & Mutual Aid Redbridge Foodbank as well being a Trustee of Wanstead Youth Club and is part of other voluntary organisations in many capacities. Currently and supporting Redbridge to gain UNICEF accreditation on becoming a child friendly Borough. Finally Irfan works closely with local partners including the police around knife crime and bringing young people out of the cups of crime and deterring them from reoffending.
Richard Angell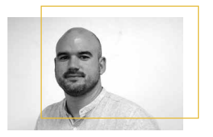 Richard Angell is a resident in Barkingside, Redbridge where he is active in his local community.
He works as Campaigns Director for the HIV and sexual health charity Terrence Higgins Trust and trustee of the global LGBT rights charity, the Kaleidoscope Trust. He regularly appears as a Sky News as a pundit and across a number of media platforms. He has previously worked for an events company, a leading think tank and was the secretariat of the All-Party Parliamentary Group on combating Antisemitism.
Amy Tully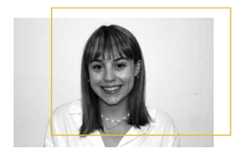 Amy Tully has been a resident of Redbridge all her life. She currently works for the national charity Alzheimer's Society and will shortly be studying a Masters in International Development. In March 2021, Amy began to gather data on local women's experiences of street harassment and assault via an online survey. So far, over 1800 women have come forward to shed light on their experiences and to give their testimonies, providing some harrowing responses and highlighting the crucial need for action on these issues. She is passionate about gender equality and is particularly interested in how women are disproportionately impacted by particular forms of crime such as sexual harassment, sexual assault and domestic violence.
Amy wants to be part of the Crime Commission because she feels it is a unique and powerful opportunity to bring together a range of voices from a variety of personal and professional backgrounds, to find innovative solutions to the crime issues in our borough. She is optimistic that by using new approaches to explore the problems we are facing, together we can reduce rates of crime in Redbridge and make this borough a greater place to live for all.

Taiwo Ademola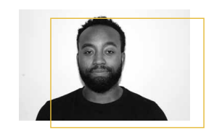 Taiwo has worked in higher education and student led organisations in multiple capacities, as the Vice President, Campaign Manager, and as an advocate for the rights of ethnic minorities on local and national developments. He works part time for an international NGO and holds a BSc in Biomedical science and is the Chief of Staff at the Youth Vote UK.
Taiwo wanted to join the Community Crime Commission because he wants to make a difference, this is an amazing opportunity to make real tangible change, locally and regionally. This work will have a wide-ranging impact on his local community, his borough, his community as well as the youth.
Mark Glazer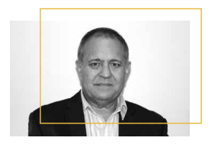 Mark retired as an International tax specialist to devote what is left of his life to helping the police and council reduce crime. He has been involved in Redbridge Neighbourhood Watch for close to 25 years, currently as Chairman, also Chairman of London Community Watch (same deal, wider remit).
Clare Patterson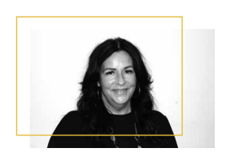 Clare is a local resident that was born and grew up in Ilford. She is a member of the Loxford and Clements wood Resident Association and Friends of Loxford Community group that is based in Loxford Park. She is also a member of the Loxford Ward Panel. In her professional life, she is an HR, Education and Training Manager, a mum of three and grandmother of one.

Clare is extremely passionate about the area in which she lives. It is a diverse and on the whole inclusive community of which she is proud. However, in recent years there has definitely been a rise in ASB, fly tipping, drug dealing and violent crime. She feels we are at a precipice and must act now to address these serious issues that threaten our community and the safety and peace of mind of the majority of law abiding residents.
Hasan Siddiqi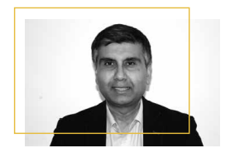 Hassan has worked across complex programme and policy portfolios for the Government - and in a voluntary capacity, focused on environmental and crime issues. Outside of work, he has a passion for travel - having visited around 50 countries to date. He also enjoys the little things in life, such as bike riding in some of the great parks and forests across Redbridge.
As a Redbridge resident for over 10 years, Hasan recognises how great the Borough is and how much potential there is for more. This is a great opportunity to be directly involved - working across grass root issues on key deliverables that will impact the quality of the lives of residents living here and in surrounding areas. He would like to shape our strategic priorities on preventing and reducing crime - this is his opportunity to do so.
Joanne Hamill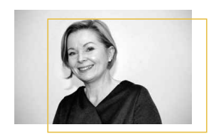 Joanne Hamill is a Headteacher at a local secondary school in Redbridge for the past five years. She is also a member of the YOT Executive Board, working alongside representatives including but not limited to; the Police, NHS, and Social Services. Joanne's interest in getting involved with the Community Crime Commission is to help play her part in helping to address rising concerns about crime in the local community, especially in relation to the number of young people getting caught up, and how education can play a pivotal role through working with key partners in our community to the root cause of crime in Redbridge to improve our local area for everyone.
Jenny Ellis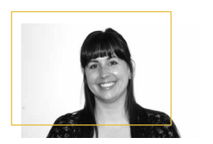 Jenny Ellis is a Redbridge resident and Chief Officer of RedbridgeCVS, the umbrella body for the local voluntary and community sector. Before joining RedbridgeCVS Jenny worked in a range of social enterprise and frontline charity leadership roles. She is also Vice Chair of Odd Eyes Theatre, a charity that seeks to facilitate exchange, break barriers and celebrate diversity through performance, film and creative learning opportunities.
Jenny has a particular interest in asset based community development approaches, and solutions that place outcomes for residents first and the principles of co-design at the heart of decision making. She also brings 10 years experience of building partnerships across the voluntary, public and private sectors
.
Michelle Robson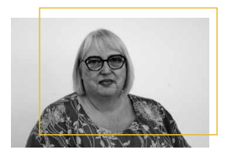 Michelle has lived in Redbridge for the last 13 years. In a professional capacity Michelle has worked in the field of domestic abuse for over 20 years, gaining a wealth of experience and frontline knowledge in this area.
Michelle has joined the Community Crime Commission to give something back to the community and to ensure that the views of local residents are represented. While she hopes that the experience and knowledge gained through her professional life will provide an added benefit to the group.