Javed Khan meets front-line services
Thursday 12 August 2021
Chair of the Community Crime Commission, Javed Khan, recently met with multiple front-line agencies involved in tackling crime across Redbridge, during Redbridge Action Week.
Javed Khan met with police and council enforcement officers to hear how they directly prevent crime in the borough and how the police work alongside council staff to reduce crime.
Following that Javed Khan visited the CCTV control room and heard that Redbridge recently invested £1.5 million into their cameras. It was explained that the camera operators help the police and council enforcement officers to coordinate their responses to incidents, as well as gathering high quality recordings for use in prosecutions.
The Community Crime Commission has stated that the root causes of crime must be addressed to reduce crime in the long term. To that end, Javed Khan met with two groups in Redbridge dedicated to helping young people avoid crime.
First he met Redbridge Council's Youth Offending Team, hearing how they help vulnerable young people and offenders to learn new skills and provide mentoring to prevent them from re-offending and being drawn into more serious crime. Then Javed visited Frenford Youth Club, a voluntary organisation which provides affordable sport coaching and activities to young people, to channel their focus into sport and avoid being drawn into crime.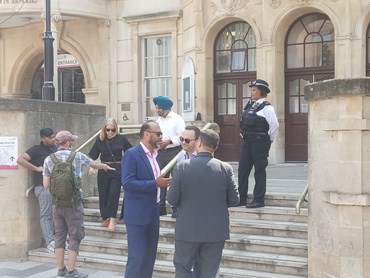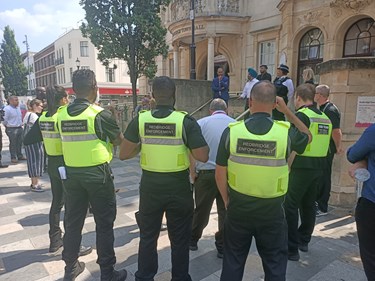 Above: Javed meets council and police officers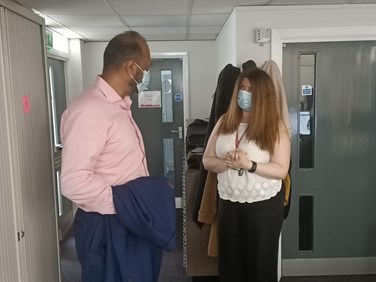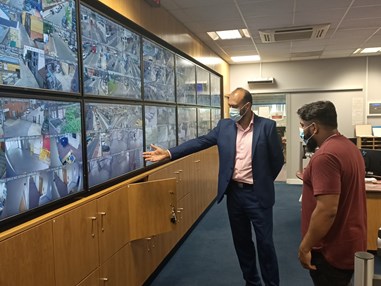 Above: Javed meets staff at the Youth Offending Team and the CCTV control room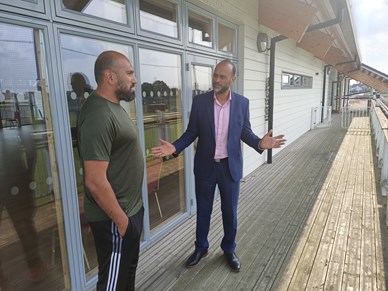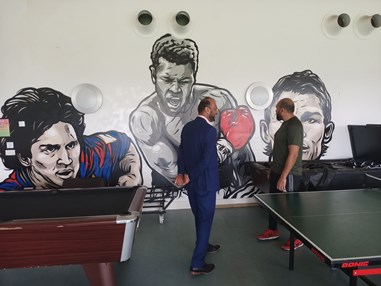 Above: Javed receives a tour of Frenford Youth Club